Fully Automatic Doypack sugar/ powder / cookies / chips / pet / frozen Multi-Function food premade bag packaging machine
Fully Automatic Doypack sugar/ powder / cookies / chips / pet / frozen Multi-Function food premade bag packaging machine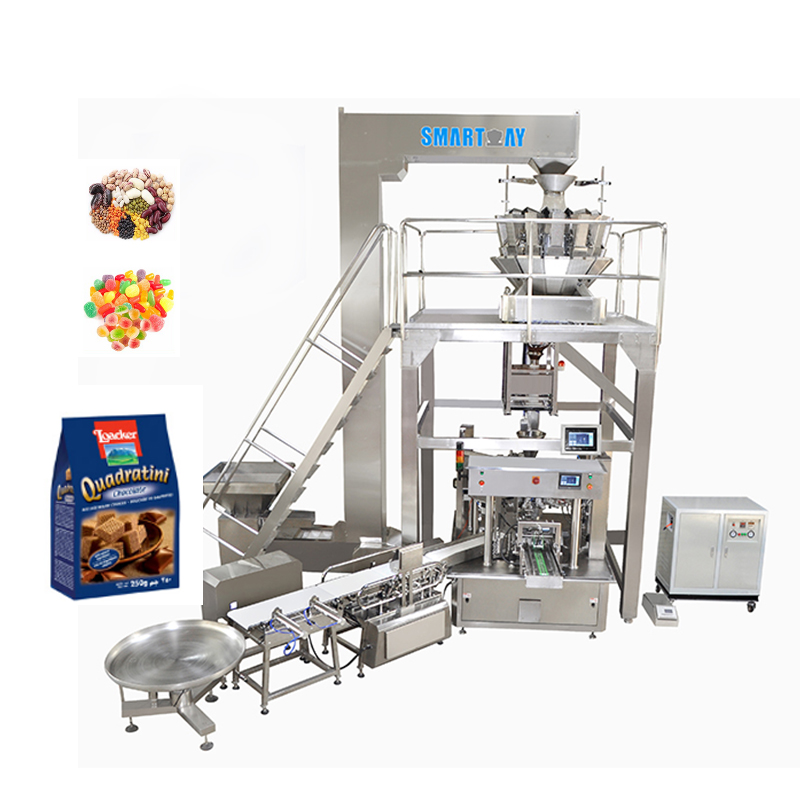 Machine

Feature

:

1. Automatically check pouch open status, it will not fill and seal when pouch is not opened fully. It avoids the wasting of pouch
and raw material and save cost.
2. Machine working speed can be adjusted continuously with frequency converter
3. SIEMENS PLC adopted, the control system is easy to operated with friendly HMI interface.
4. Machine will alarm when the air pressure is abnormal and stop working with overload protect and safety device.
5. Machine can work with dual-fill, filling with two types of material, such as solid and liquid, liquid and liquid.
6. Machine can work with pouch width range from70-150mm, 100-200mm, 200-300mm by adjusting the width of clips.
7. Adopting advanced bearing, where no need to add oil and less pollution for product.
8. All the product and pouch contact parts are made with stainless steel or the material according with the food hygienic
requirements, guarantee hygiene and security of the food.
9. Rotary packing machine can work with different filler to pack solid, powder and liquid.
10. With pre-made pouch, the pattern and sealing on the pouch is perfect. The finished product looks advanced.

11. Machine can work with complex film, PE, PP material premade pouch and paper bag
Application & Bag type:
These machines can work with pre-made bags of the following types:
1、 Standup pouches or Doypack pouches with
or without zippers
2、3-side sealed pouches with or without zippers
3、4-side sealed pouches with or without zippers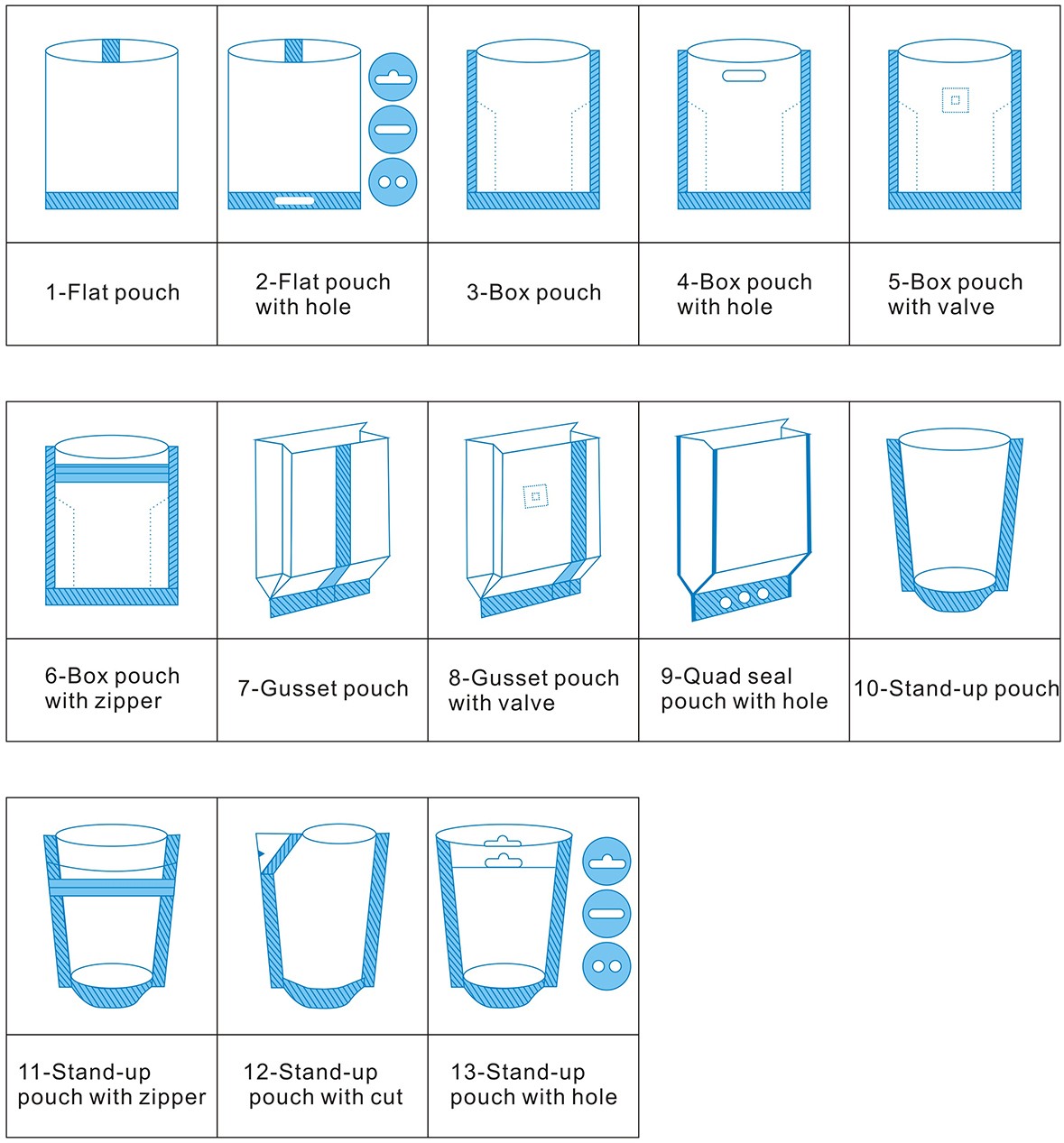 Fully Automatic Doypack sugar/ powder / cookies / chips / pet / frozen Multi-Function food premade bag packaging machine

Automatic Doypack Rotary Packing Machine For Premade Doy Bags With Zipper Filling And Sealing Ziplock Pouches