Metal Detectors for Conveyors-what do you need to pay attention to?Industrial metal detectors systems are commonly used in the pharmaceutical and food industries. They check whether the product contains any substances that are not naturally present in the food.
People often ask me which conveyor belt is suitable for this application. This problem usually occurs after an incorrect belt is installed and the detector malfunctions.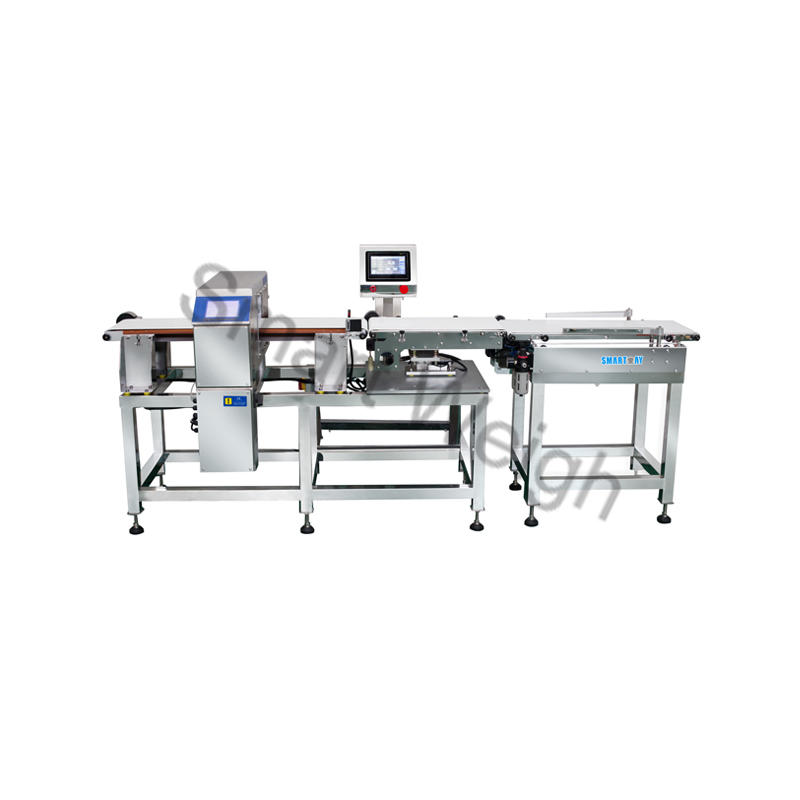 Detection of metal foreign bodies in dairy products, tea and medicinal health products, biological products, food, meat, fungi, candy, beverages, grain, fruits and vegetables, aquatic products, food additives, condiments, and other industries.
Used for product testing in chemical raw materials, rubber, plastics, textiles, leather, chemical fiber, toys, paper products industries.
How metal detectors work
Belt Conveyor Metal Separators are designed to pick up, detect and then reject any kind of metal from a belt conveyor system. Maintenance of these machines is simple and they are incredibly user-friendly when it comes to operation.
The principle of the most widely used type of metal detector in the food industry is the "balanced coil" system. This type of system was registered as a patent in the 19th century, but it was not until 1948 that the first industrial metal detector was produced.
Advances in technology have brought metal detectors from valves to transistors, to integrated circuits, and recently into microprocessors. Naturally, this improves their performance, provides higher sensitivity, stability and flexibility, and expands the range of output signals and information they can provide.
Likewise, modern metal detector machine still cannot detect every metal particle passing through its aperture. The laws of physics applied in technology limit the absolute function of the system. Therefore, as with any measurement system, the accuracy of metal detectors is limited. These limits vary by application, but the main criterion is the size of the detectable metal particles. However, despite this, metal detector for food processing still play an important role in process quality control.
All general-purpose metal detectors basically work in the same way, although for best performance, you should choose a industrial metal detector conveyor specifically designed for your application.
The construction technology can ensure to prevent independent mechanical movement of the search head assembly and prevent water and dust from entering. For best performance, you should choose a metal detector specifically designed for your application.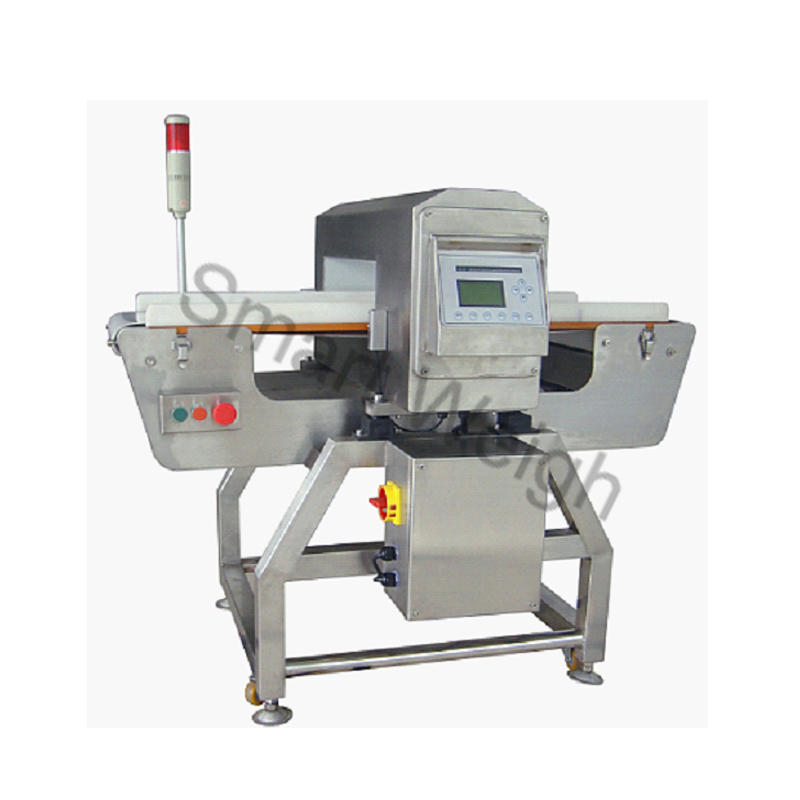 When choosing a belt for a metal detector, many factors need to be considered:
A fabric conveyor belt with a fully conductive antistatic layer generates a signal at the joint. Due to material interruption, it is not suitable for this type of application
Fabric conveyor belts with longitudinal conductive carbon fibers (instead of a fully conductive layer) provide antistatic properties without interfering with the metal detector. This is because the fabric is thin.
Fully synthetic, integral and plastic modular belts (without any special features) can also be used. However, these belts are not antistatic
Here are some tips on best practices:
Avoid varying thickness (for example, bonding film or cleats), asymmetry and vibration
Of course, metal fasteners are not suitable
Conveyor belts designed for metal detectors must be stored in the packaging to prevent contamination
When making a ring connection, be especially careful to prevent dirt (such as metal parts) from entering the connection
The belt supported in and around the metal detector must be of non-conductive material
The conveyor belt must be properly aligned and must not rub against the frame
When conducting on-site steel welding activities, please protect the conveyor belt from welding sparks
Smart Weigh SW-D300 Metal Detector On Conveyor Belt is suitable to inspect various products, if product contain metal, it will be rejected into bin, qualify bag will be passed.
Specification
Model

SW-D300

SW-D400

SW-D500

Control System

PCB and advance DSP Technology

Weighing range

10-2000 grams


10-5000 grams

10-10000 grams

Speed

25 meter/min

Sensitivity


Fe≥φ0.8mm; Non-Fe≥φ1.0 mm; Sus304≥φ1.8mm Depends on product feature

Belt Size

260W*1200L mm

360W*1200L mm

460W*1800L mm

Detect Height

50-200 mm

50-300 mm

50-500 mm

Belt Height


800 + 100 mm

Construction

SUS304

Power supply

220V/50HZ Single Phase

Package Size

1350L*1000W*1450H mm

1350L*1100W*1450H mm

1850L*1200W*1450H mm

Gross Weight

200kg


250kg

350kg