Smart Weigh
SW-B4 Output Conveyor stands for brand-name products in the field of machinery.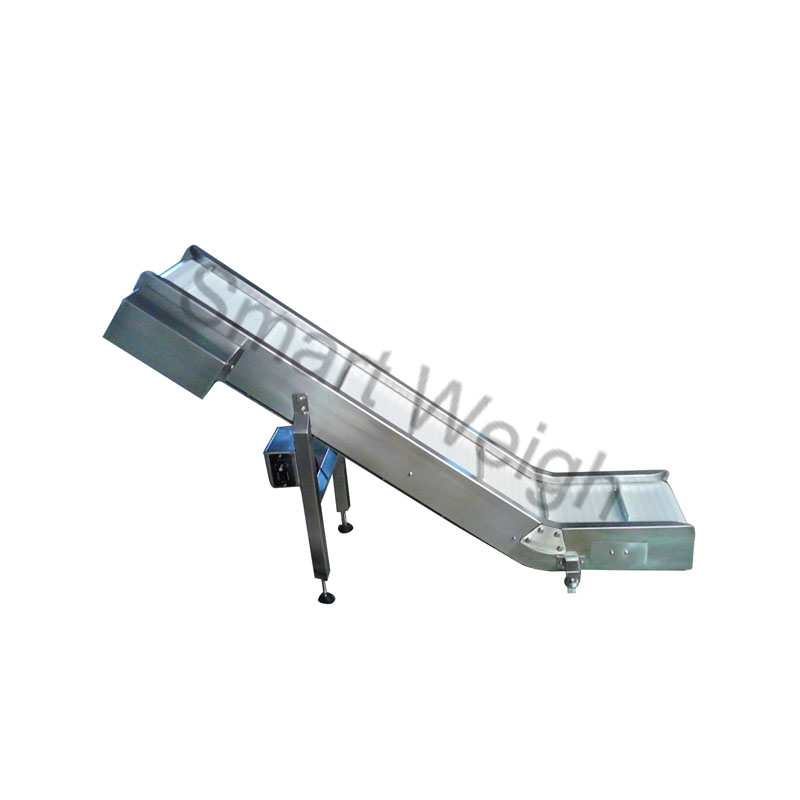 SUS304, SUS316, Carbon steel is the indispensable material in its production. Smart Weigh SW-B4 Output Conveyor is created with fashionable design idea. It conforms to the industry standard. It adopts some core technologies such as advanced technology. By virtue of such parameters as durable and useful , it possesses such features as save space and cost. Smart Weigh SW-B4 Output Conveyor has a large assortment of applications including many kinds of measuring equipments. CE Smart Weigh SW-B4 Output Conveyor acquired make customers rest assured. Warranty service for 1 year(s) is provided. Smart Weigh SW-B4 Output Conveyor also can be customized. If you are looking to purchase a high-quality Smart Weigh SW-B4 Output Conveyor, the exact product is available in at http://www.smartweighpack.com/auxiliaries
Smart Weigh is a leading fabricator in the machinery industry. In the past 6+ years, we have achieved long-term development. Our company has a high share in the domestic market, and some products have been exported to worldwide. Smart Weigh mainly produces
Linear Weigher
,
Multihead Weigher
Linear Combination
Weigher,
Packing Machine
, Packing System,
Inspection Machine
and Auxiliaries. A team of highly specialised service technicians has formed in Smart Weigh Pack. From the beginning, Smart Weigh Pack works towards helping customers achieve success. Smart Weigh Pack aims to offer you the very best every time.
We will make it as our everlasting goal to pursue 'honesty first, constantly strive for perfection'. For more information about our company or products, welcome to contact us! https://www.smartweighpack.com