14 Head Linear Combination Weigher for Vegetables and Fruits
Packaging Case Background
The customer comes from Switzerland, which is a company focus on providing fresh vegetables and fruits to Swiss people to meet their daily life needs. They have a wide range of vegetables, such as cucumbers, green cucumbers, summer squashes, eggplants, tomatoes and so on. They also offer many kinds of round shape fruits, such as apples, pear etcetera. In order to increase the production output and reduce the manpower and labor cost, the customer wants to find out the machine that has fast speed and good performance to weigh such many kinds of products.

Luckily, our machine can meet his requirement totally and finally we manufacturer the 14 Head Linear Combination for him. According to the customer's feedback, we know that the machine works very well at his factory, and the production efficiency doubled. The customer is very satisfied with Smart Weigh Pack Machine, and we are also happy that we help customer gain a more beneficial results.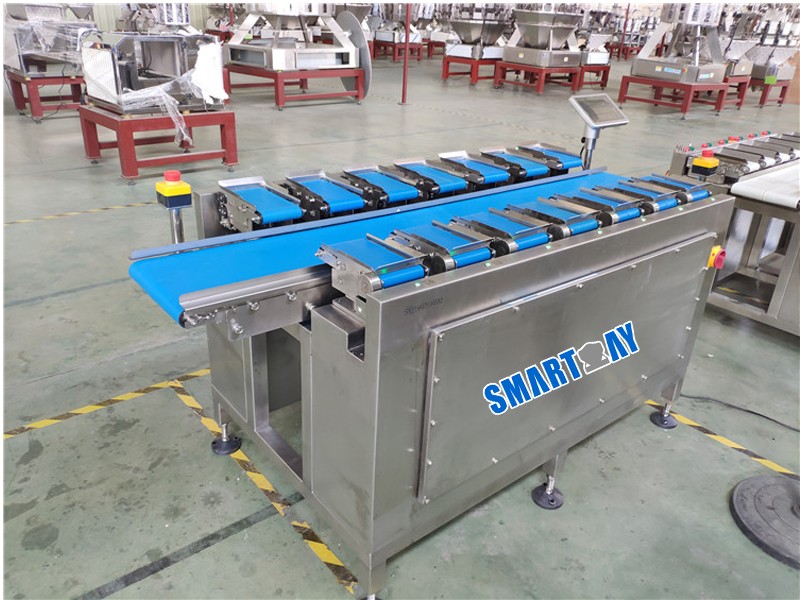 Application
1. It is applicable for various frozen or fresh vegetables, fruits, meats and so on. Vegetables can be like long shape or round shape, like cucumber, tomatoes, potatoes, etc. Fruits are better to have the feature of relatively hard like apples. Meat can be like pork, beef, chicken, fish something like that.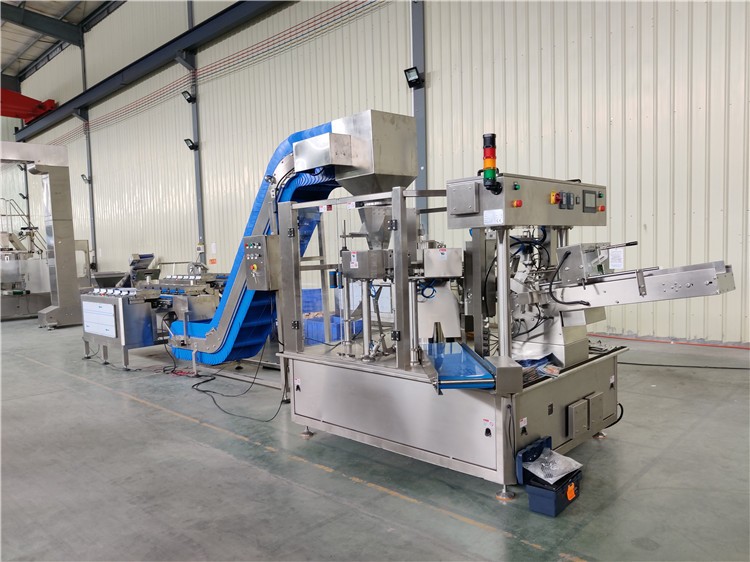 2. The compatibility of this machine is quite high among all kinds of packing systems. This machine can joint with the vertical packing machine to pack the products in pillow bags or gusset bags. It also can integrate with rotary packing machine to pack the products in premade bag, doypack, stand up pouch, zipper bag, etc. Besides, it can connect to the tray denester to fill the products into the tray. Last, it can match the mesh bag packing machine to pack products by mesh bag.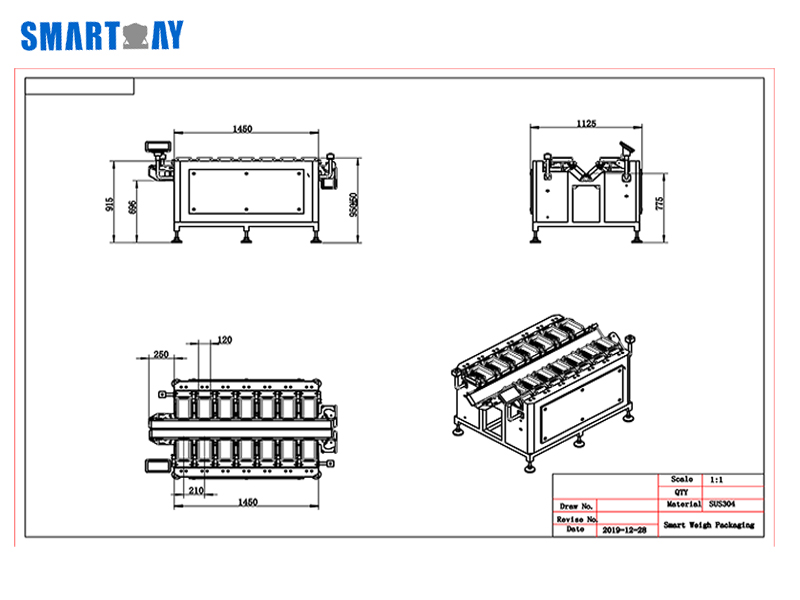 Machine Running Performance
| | |
| --- | --- |
| Model | SW-LC14 |
| Target Weight | 500-1000 grams |
| Weighing Precision | +/- 3-5 grams |
| Weighing Speed: 20-25 weighings/min | It depends on the worker's material feeding speed |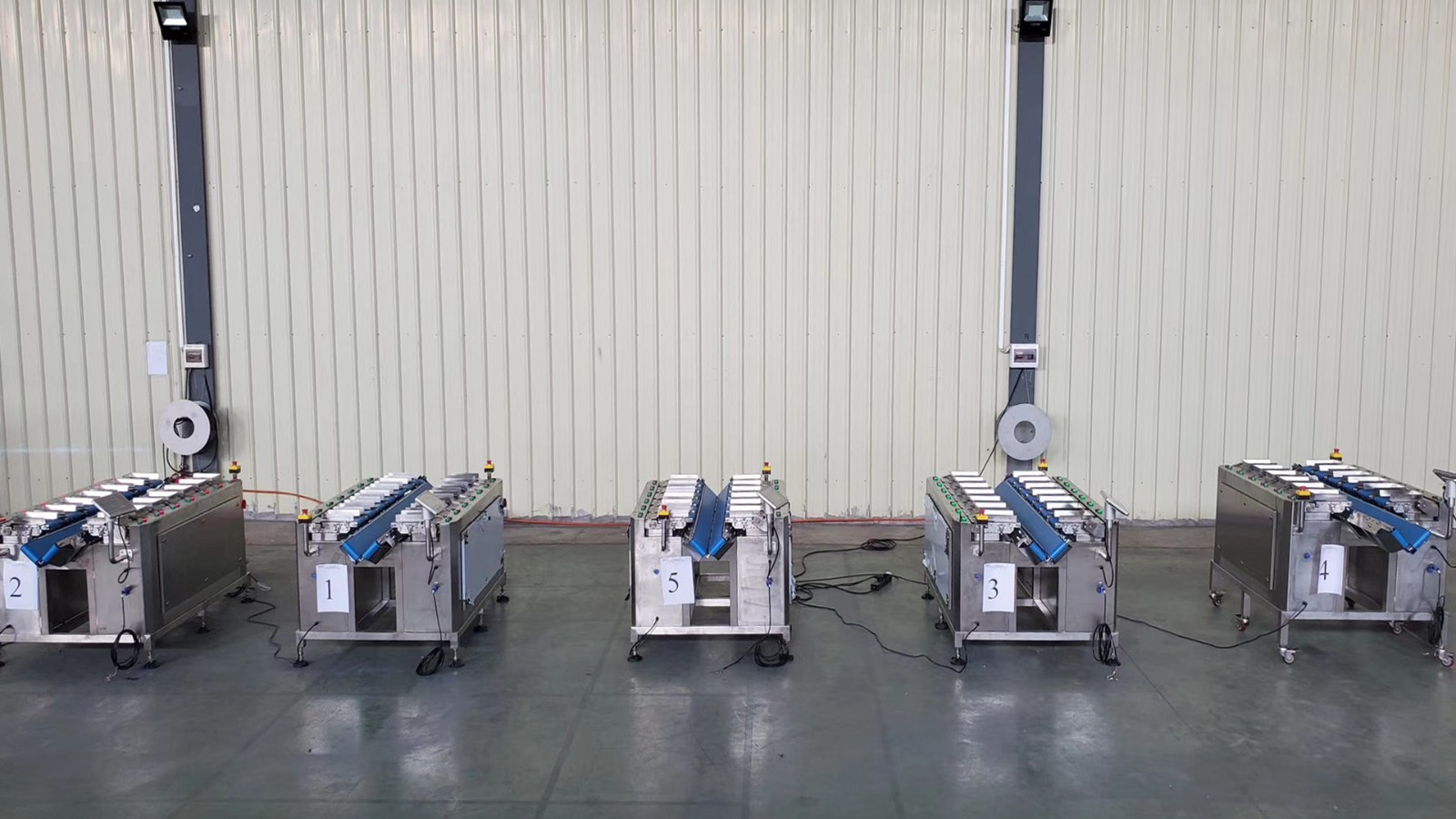 Machine Main Features


² Belt weighing and delivery into package, only two procedures to get less scratch on products.
² All belts can be taken out without tool, easy cleaning after daily work.
² All dimensions can be customized according to product features.
² Infinite adjustable speed on all belts according to different product features.
² Automatic zero on all weighing belt for more accuracy.
² Optional index collating belt for feeding on tray.
² Special heating design in electronic box to prevent high humidity environment.