Automatic filling instant udon wet noodle bag packaging line with multihead weigher
Nowadays, there are many kinds of noodles on the market, and the packaging of noodles is also varied; but no matter how it changes, it is inseparable from the packaging machine, and the production of the noodle packaging machine has solved the urgent need for most enterprises.
Now let Samrtweigh introduce you the advantages of the noodles packaging line.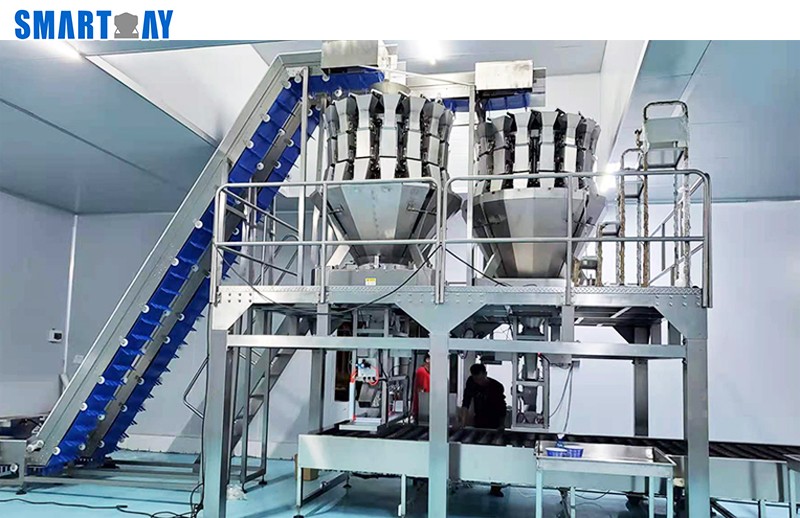 It is suitable for weighing soft strip products such as noodles, rice noodles, bean sprout, etc.

※ Features
1.Have exclusive and strong amplitude of linear feeder, strong dispersed performance ability.
2.To add a memory hopper at the bottom of weighing hopper, increase combination frequency and reduce strong emission.
3.Cylindrical casing design, easy for cleaning and save time.
4.Modular electronic system makes funtion expanding and maintenance easier and at lowest cost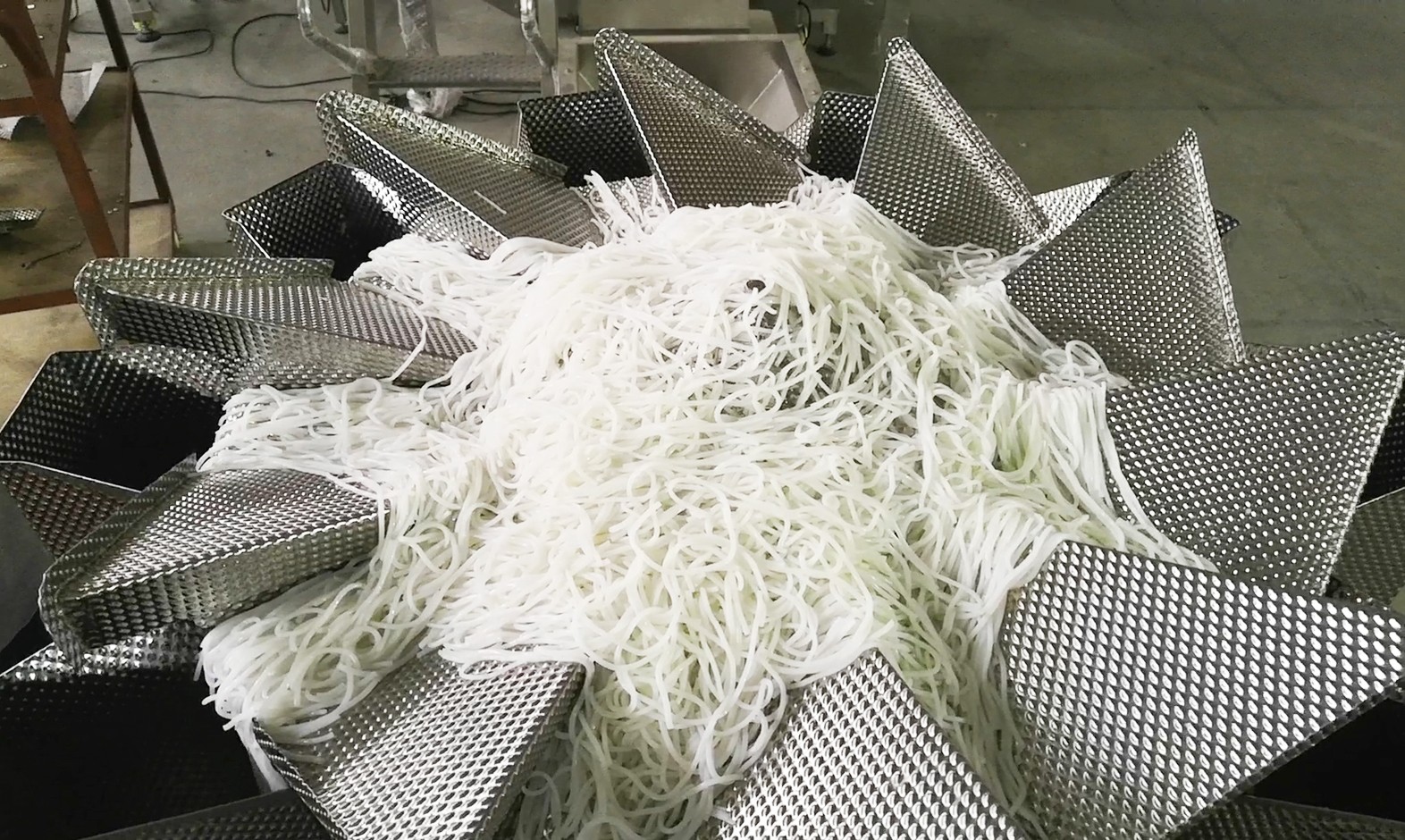 1. Adopt high precision and high accurate loadcell of famous brand, resolution is improved up to 2 decimal; 2. Program recovery function can reduce operation failures and support multi-segment weight calibration; 3. No products auto pause function can improve weighing stability;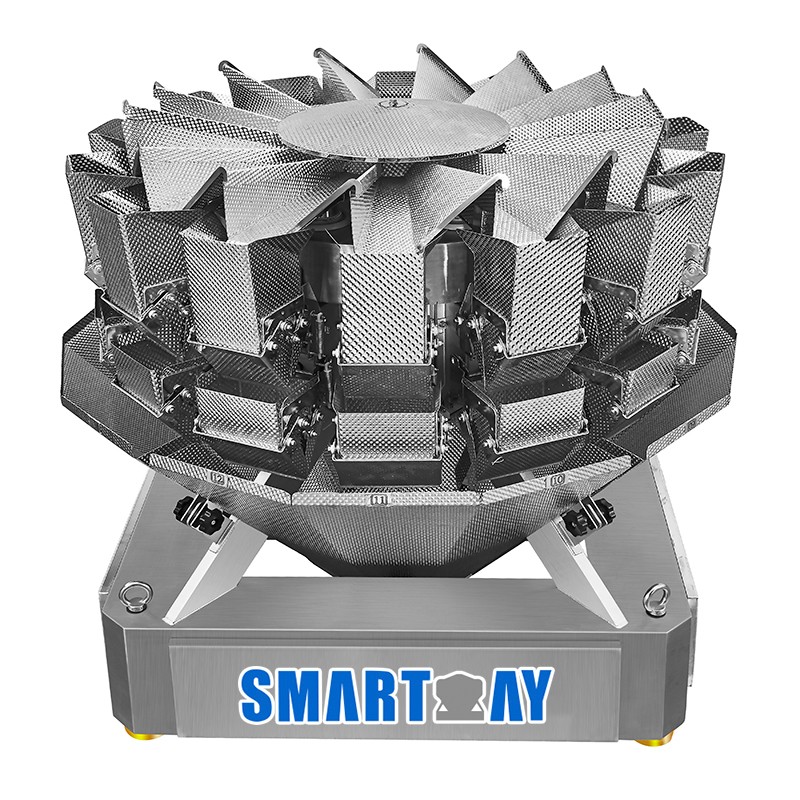 1.Suitable for products with max 300mm length; 2.IP65 cabinet design, dimple plates for food contact parts; 3.Air pressure system built in cabinet prevents the electronic components from damage due to humidity; 4.60° steep discharge chute makes sure products discharge smoothly;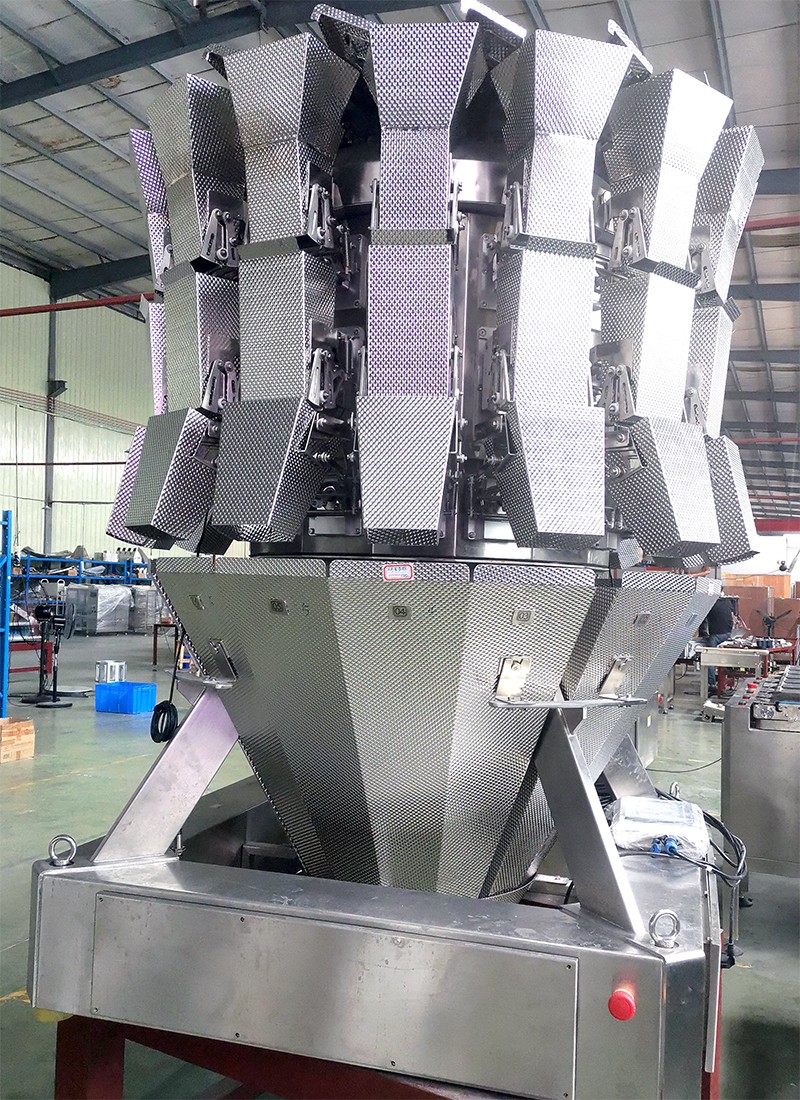 16 heads Multihead weigher
5.Equipped with a specially designed central cone, rotary top cone and dispense the products into each linear feeder pans evenly; 6.Rotary rollers equipped between each linear feeder pan helps to dispense the long soft products into feed hoppers. 7.Aluminum thickened middle standing enhances the strength of the machine, making the time for stabilizing hoppers much shorter.