How does automatic single position packer machine system work ?
Single position packaging machine ,also call premade bag packing machine ,pouch packing machine,mainly for premade bag,flat pouch,zipper bag,four-side seal pouch ,suitable for food and non food industry such as liquid products(sauce/milk/soup/cream/juice),granule products(rice sugar salt nut bean shrimp),powder products(milk powder/coffee powder/coco powder/detergent powder/spice flour).Non food products such as plastic particles,toy,nail,wood log etc .
Semi auto packing machine is equip with a foot pedal ,worker press pedal each time machine will fill one .Packing about 10 bags per minute .Packaged bags drop to output conveyor ,convenient for final packaging.
Issue

Application Description

Applicable Pouches

Laminate heat sealable pre-made pouches like flat pouch , gusset pouch, normal stand up pouch, or stand up pouch with zipper etc

Applicable Products

Configure with different dosing devices, capable to pack with liquid, powder granule, or other irregular solidity materials.

Applicable Packaging

Material

Laminate Heat sealable packing materials suc
1
1
Step2: Remove the bag to the filling part
1
1
Step4: Filling(flushing bag/vibration/bag support function available)
、
This packing line without weighing equipment suitable for sticky product that can't weight by any weighing scale ,and for small production capacity company .Teflon coated hopper with air flushing function to make sure sticky rice/meat/date/vegetable/noodle/ filling smoothly into bag .It can also setting up of fully automatic system with weighing machine(such as linear weigher,linear combine weigher,multihead weigher and volumertic cup) ,conveyor such as Z type conveyor,incline conveyor ,support stand and even metal detector and check weigher machine at the end of the packing line .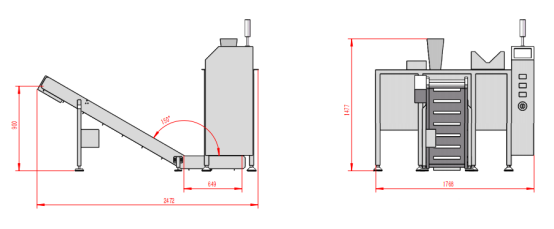 l Advanced PLC with 7' touch screen and electric control system, the human-machine interface is friendly.
l Space needed is about length 2.5m ,width 1.5m ,small ground occupation,compact design .
l All machine parts make in SUS304 material ,suitable in low temperature,water proof level IP65 and can be cleaned by water directly .
l Packing machine dealing with different size of bag (width )and easy operation .
l Simple design structure easy for final daily cleaning and maintenance.
l Auto giving alarm for any dangerous situation to keep safety .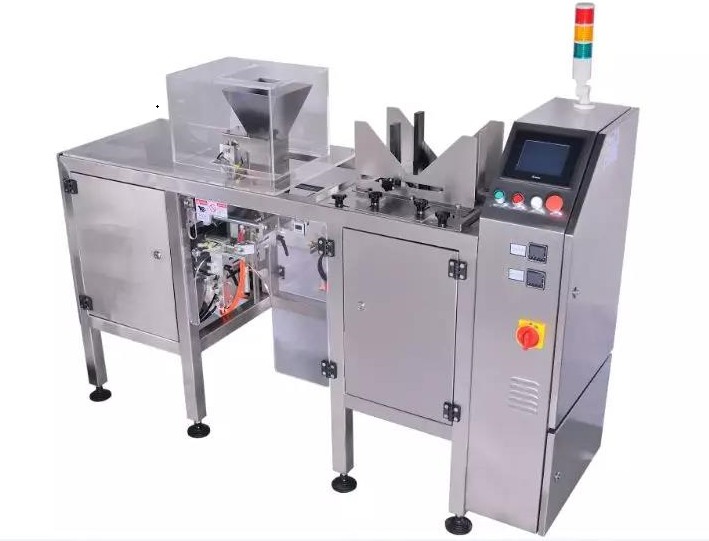 Automatic packaging scheme