How to pack Ready meal? by smartweigh pack screw multihead weigher?
Ready meal cooked food ready to go tray industry seems to be a manual type because of the characteristic of the products it pack:sticky,soft,oily,multi ingredients make it hard to realize fully aromatically .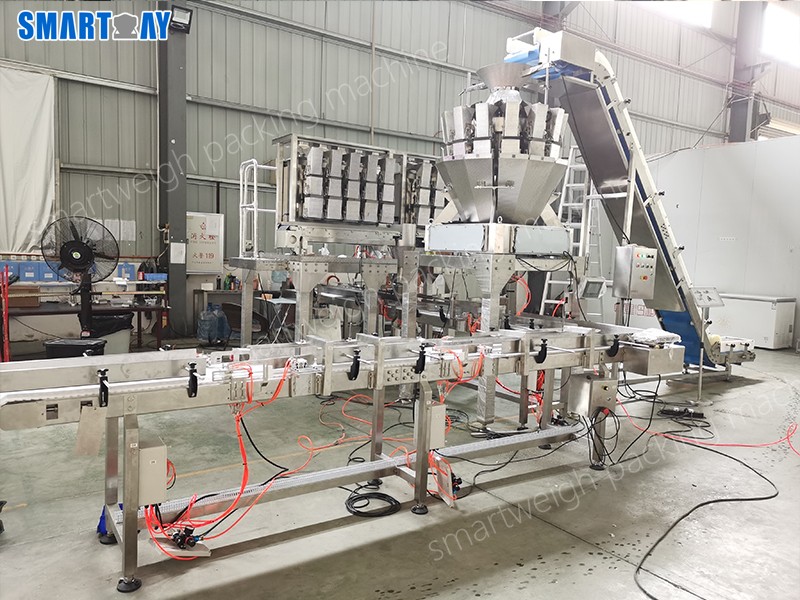 Smartweigh installed an automatic ready meal packing line for Czech customer who is a healthy ready meal company for restaurant ,supermarket,army etc.
We offer a packing solution that can run about 25-35 trays/m which is double the speed of their previous packaging by manual.It filling different meal&sauce in a packing line ,small ground occupation and highly time saving.Only one or two workers needed for this packing line .At the end of the packing line it can also equip with a tray sealing machine to prolong the food life .
With different size and shape of trays ,we have adjustable and high waterproof tray denester that can fit different trays,easy install and cleaning .And it's widely apply in different material of tray such as plastic tray,plastic bowl,dosing cup,paper tray,foam tray etc .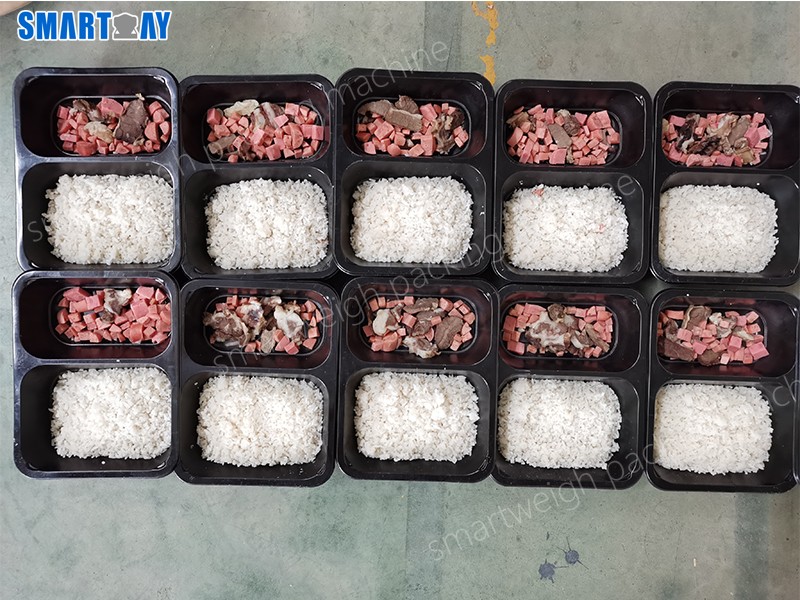 Different weighers filling different meals to minimize giveaway .10 head linear scrape gate combine weigher with special angle chute and teflon coated to weigh sticky rice and meat,pasta .14 head scrape gate weigher with teflon coated for cut vegetable ,meat cube,meat pieces packaging .Rotor pump to filling tomato sauce ,brine,oily etc .
For rectangular tray we design a rectangular filling device to ensure product filling directly into tray without food waste,for round bowl we have round shape hopper .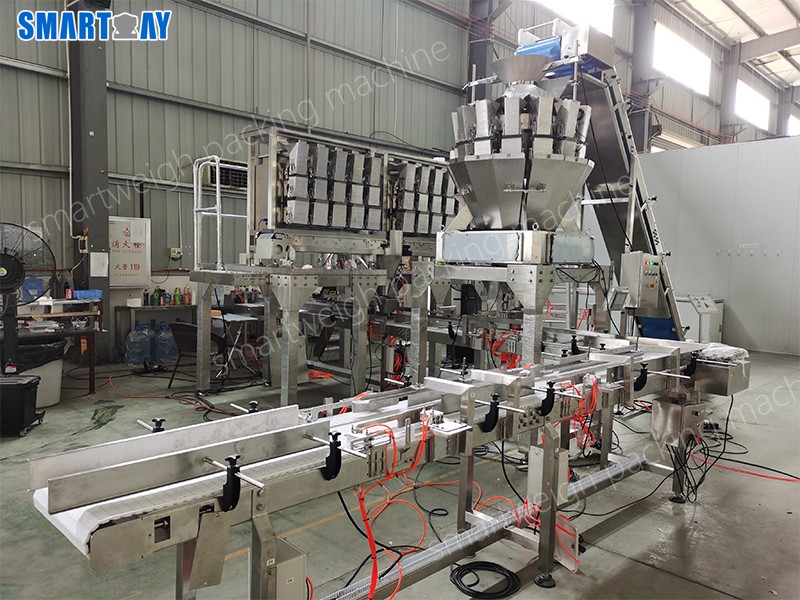 After the first linear combine weigher filling rice into one of the compartments,tray stop under the second multihead weigher and filling meat&vegetable into the other compartments and then filling sauce before tray going to the rotary collect table .